Home Theater Installation in Sioux Falls, SD
Are you tired of the same old TV and sound system in your home? Do you want something powerful in audio and picture quality? Say no more. At Americom, in addition to your security system installations and TV mounting, we've got all your home theater installation needs covered.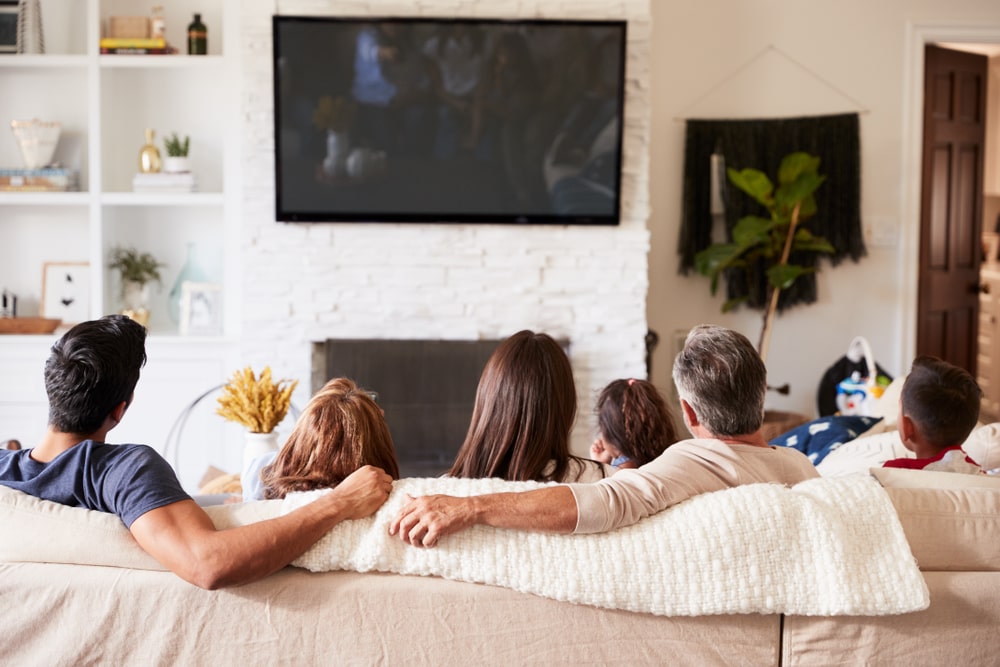 Do You Obsess Over Sound and Fine Details When Watching Movies or Playing Video Games? You're Not Alone
We've all been there at some point, especially when movies and video games are on-point with cinematics and rich colors. Ruining these amazing audio and visual qualities due to a lousy home theater setup is a buzzkill. No worries, though, because the professionals in our team have your needs as a top priority.
Why Opt for Quality Home Theater Installations?
Who doesn't want better quality? Even though we all want unmatched quality, bad installations are a reality when it's done by inexperienced people. On the other hand, taking the time to source an experienced company and professional technicians truly pays off. You can really reap the fantastic benefits of your efforts each time you're tuned in with your new surround system setup.
Our professional home entertainment system experts are also able to help you turn your regular home into a smart one with a must-have smart home setup in Tea, Lincoln County, Sioux Falls, or Minnehaha County, SD.
---
A high-end, quality theater system allows you to experience superb quality, such as:
More speakers for that boost in volume, cinematic surround sound and 3D audio experience.
Everyone can hear the finer details in the sound quality. Every pin drop, every footstep, rain or the rustle of trees, the audio is pronounced and clear with premium speakers.
Video games are next-level refined for sound. When paired with a great TV, you have a winning combo.
Use your home theater system whenever you want and flip from a home cinema to a "disco" in a matter of minutes.
What Else Is in It for You When Choosing the Industry's Finest?
Unmatched quality service | Professionalism and friendly customer service | Timely home theater installation execution so you can start using your new favorite toy | A respected reputation spanning over 26 years | We are the leaders in the Sioux Falls County, SD region | Competitive prices without compromising quality
Are you still battling to work out what home entertainment system could work at your place? Why not book a consultation or get a free quote? Our team is more than happy to help you.